Excellence in Air Conditioning Service
Serving Naples, Marco Island, and Bonita Springs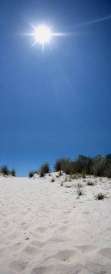 Air conditioning in Naples is important if you want to stay cool and comfortable. The Southwest Florida sun can be fun, but it can also be brutal on you, your family, your home, your business, and your pocketbook if your air conditioning unit is not working properly. If the heat is getting to you, call Kristian Air today! We offer the best air conditioning service for the best price in Naples and the surrounding area. Our experienced technicians can take care of all your needs so you don't have to sweat it.
At Kristian Air, we don't need a slogan or a catch phrase, our reputation says it all. We are a family business and we offer even more than just great air conditioning service. Our vast experience in both residential and commercial applications allows us to service and install all major brands of air conditioning units, refrigeration equipment, ice machines, and pool heating equipment, and we are licensed and insured for all of our work. If you need 24-hour emergency service, we have friendly technicians who will be there when you need us.
More Than Great Air Conditioning Service…
Residential and Commercial Air Conditioning
Pool Heating
Commercial Refrigeration
Ice Machines
Preventative Maintenance Agreements
Extended Warranties
24-Hour Emergency Service
Over 31 Years Serving the Naples Area
Call Kristian Air at (239) 434-0947

When you call Kristian Air, be sure to ask us about our preventative maintenance agreements and extended warranty contracts. We're also happy to explain and implement new technologies, such as cost-cutting energy solutions and improved air quality accessories for those with allergies.

Whether you're interested in a standard air conditioning unit, or would like to target cooling to specific rooms in your house with a new mini-split system, Kristian Air has you covered. We are an authorized dealer for the best manufacturers in the business, and can equip your home with a system that will not only keep you comfortable under the Naples sun, but also save you money.
Business owners, restauranteurs, and homeowners in the Naples area have been relying on Kristian Air since 1987 to keep their air conditioning units running, refrigeration equipment cooling, and pools heated. If you haven't experienced the difference that Kristian Air can make for you, what are you waiting for? We are confident that you will come to appreciate our prompt, dependable service.