Residential Air Conditioning Services
in Naples, Marco Island, and Bonita Springs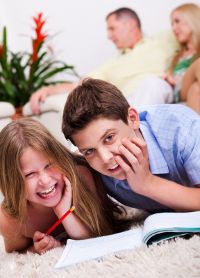 Kristian Air offers only the best in certified air conditioning units and products. The systems we use, install, or recommend are of exceptional quality and superior performance. If you are stranded in an air conditioning emergency, we are available to ensure that you stay cool and comfortable. Kristian Air takes pride in our work and guarantee professional service to your satisfaction.
Air Conditioning Unit Installations
Is your air conditioning unit no longer working the way it used to? Do you want to upgrade your system to a newer, more energy efficient system for your Southwest Florida home? Whatever your air conditioning needs are, Kristian Air offers complete systems and service with the superior quality, efficiency, and price point you want. We have friendly technicians that can help demystify the many different air conditioning features and accessories, such as U.V. air filtration, multi-stage operation, or SEER ratings, by assisting you in choosing the right system and accessories to keep you comfortable year round.
Preventative Air Conditioning Maintenance
Similar to your automobile's need for scheduled oil and filter changes, your air conditioning unit needs regular preventative maintenance. Our goal at Kristian Air is to ensure that your air conditioning unit will stay running at an optimum performance level all year long in the Naples heat. Kristian Air offers price-competitive preventative maintenance and service agreements and we recommend one of our certified technicians service your system at least once per year to ensure you stay comfortable in the Southwest Florida weather.
Air Conditioning Repairs
Because of safety and warranty reasons, you shouldn't attempt to service or repair your air conditioning unit yourself. However, when your system requires service, the skilled technicians at Kristian Air have the expertise to diagnose and repair your air conditioning unit in a timely fashion. Your comfort in the Naples heat is our priority, and we are happy to offer 24-hour emergency service 365 days of the year to Naples and the surrounding area. Call Kristian Air today for your air conditioning needs in Naples, Marco Island, and Bonita Springs at (239) 434-0947.